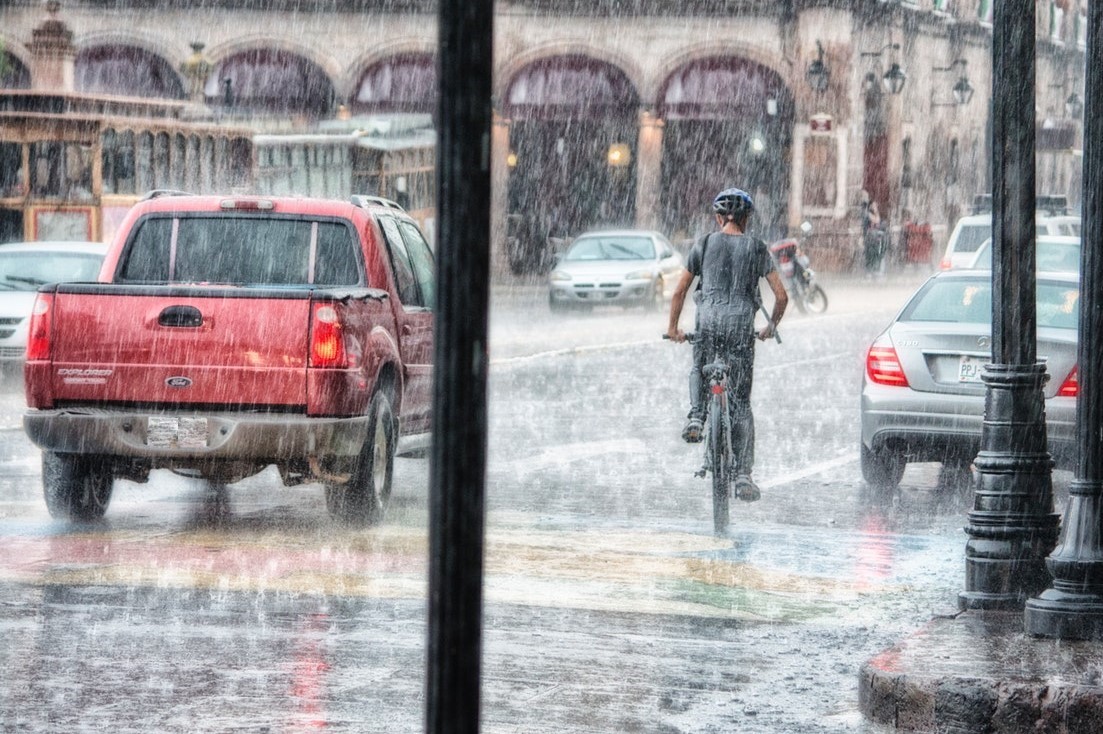 "Do ya – do ya – do ya – do ya wanna dance?" asked the car of the bicycle.  And unfortunately, the car doesn't hear, "No!"   In fact, statistics show that fatal bicycle accidents are now up 12%!  
Based on recent surveys why are fatal bicycle accidents increasing? For a number of reasons. Currently, the most common causes of fatal bicycle accidents are:
Drivers are paying more attention to their cell phones than avoiding bicyclists.
New bicyclists are less familiar with safe riding practices.
More bicyclists are wearing earphones that dampen the sounds of approaching trucks and cars.
Cities are slow to implement bike lanes.
Fewer bicyclists are wearing impact worthy head gear or proper night reflective gear.
Now add to all of the above, the following: When's the last time you saw more road space between cars and bikes? "Not Recently" is the answer. Our roads are getting more and more crowded. More cars + More bikes + More construction = less separation.
The narrower spaces between cars and bikes has become a new leading cause of fatal bicycle accidents. Now, throw in cell phones, earphones and non-existent bike lanes and you've got a really deadly combination.
Here are the keys to staying alive:
Keep your separation from cars and car lanes, even if you have to slow down.
Wear protective and reflective gear.
Say "No" to dancing with cars.
If you or a loved one has been have been hurt in a bicycle accident, contact Bailey & Partners for a free consultation. Our bicycle accident attorneys stand ready to support you. Call us today: (310) 392-5000.
Related Posts