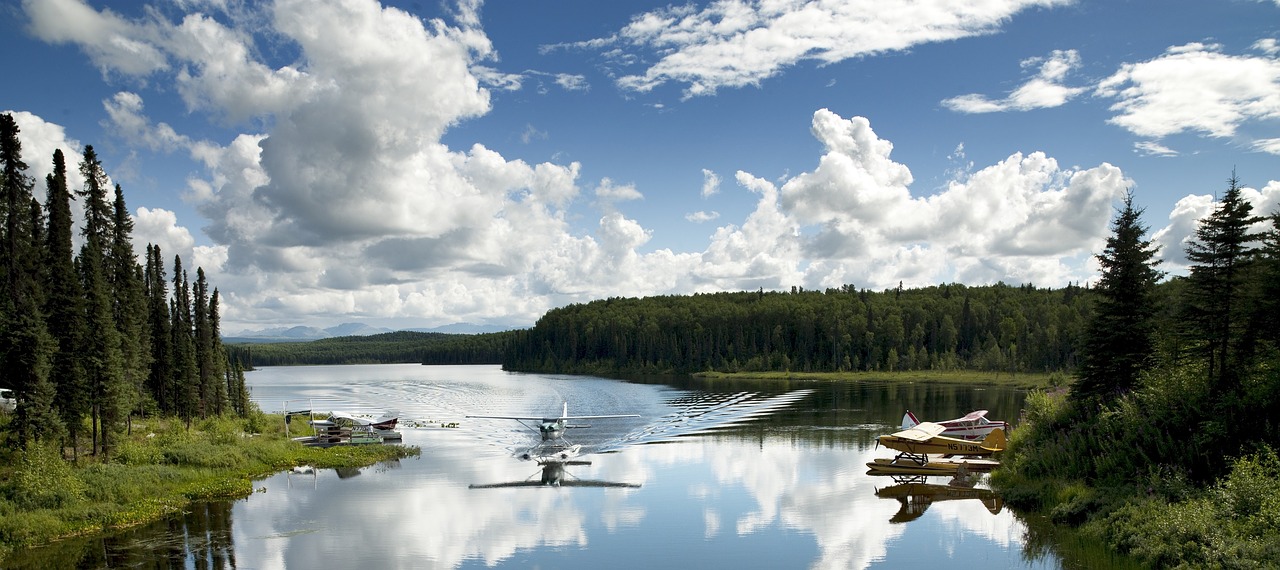 New information from the mid-air collision of 2 float planes in Alaska indicates the planes crashed at approximately 3,300 ft (1,006 meters). The Otter, the larger plane carrying 10 passengers plus the pilot, was descending from about 3,800 when it collided with the smaller plane carrying 4 passengers and the pilot. One passenger on the larger plane died, and 4 passengers and the pilot from the smaller plane were killed. Reports indicate the planes crashed about 1.5 miles apart with some debris falling about 8 miles from the crash site.
It was reported by Jerry Kiffer, duty incident commander of the Ketchikan Volunteer Rescue Squad, that the Beaver, the smaller plane, broke apart in midair. He reported the plane's tail and section of the fuselage were 900 feet from the aircraft's float. The smaller plane was partially submerged in the shore of George Inlet after the single-engine plane overturned and hit some trees before crashing, according to Coast Guard Lt. Brian Dykens. The larger Otter landed in water and sank, he said.
As reported earlier, the larger plane was operated by Taquan Air of Ketchikan and was an excursion offered through the Princess cruise ship. The other plane was on a site-seeing trip that was booked as an independent tour operated by Mountain Air Service of Ketchikan.
After the crash, the injured people were taken to a hospital in Ketchikan. Four patients with broken bones were later transferred to Harborview Medical Center in Seattle, spokeswoman Susan Gregg said. Three survivors were released from PeaceHealth Ketchikan Medical Center in Ketchikan on Tuesday. Hospital spokeswoman Marty West says the remaining three are in fair condition.
The NTSB expects to have a preliminary report in about 2 weeks.
Our thoughts and condolences go out to all of those affected by the crash.
Related Posts